MyGov Quiz Competition – MyGov is the citizen-centric platform empowers people to connect with the Government & contribute towards good governance.This portal was launched by Hon'ble Prime Minister, Shri Narendra Modi, on 26th July 2014. MyGov has adopted multiple engagement methodologies like discussions, tasks, polls, surveys, blogs, talks, pledges, quizzes and on-ground activities.
(ads1)
Out of this we are Giving you Information about MyGov Quiz Competition , How To Download MyGov Quiz Competition Certificate, e certificate quiz, MyGov Quiz Question Answer. Candidates who are new to this platform must know About Various Quiz Competition Organized by Government. In this Government Quiz Competition candidates Get MyGov Quiz Competition Certificate, e certificate and Cash Prize also. This will help you to Build Your Curriculem activity strong as well as financial help during your studies.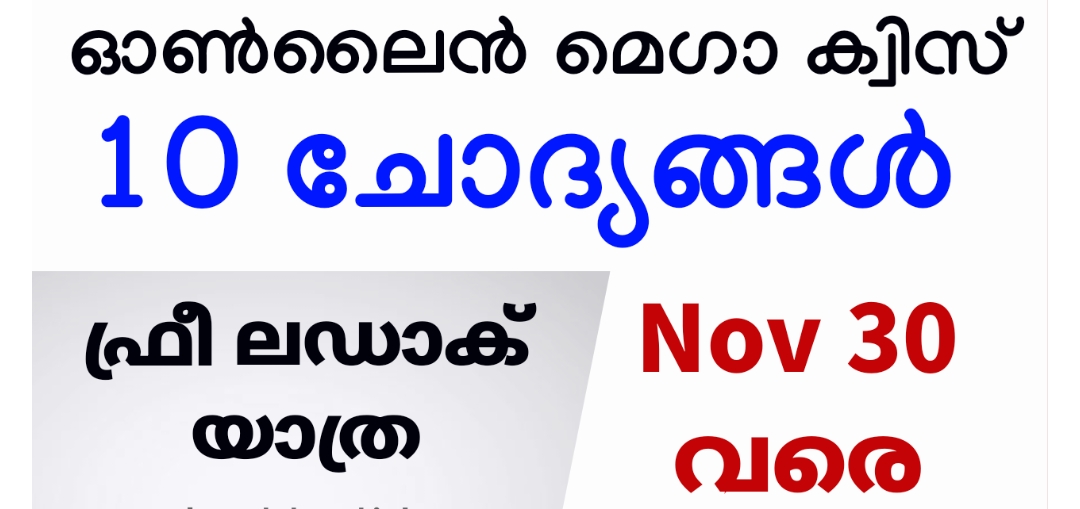 On the platform of MyGov quiz, participants get to answer questions on various topics. The quizzes are launched and remain live for a certain number of days. Within this time, you can take the quiz of your choice and get a MyGov quiz certificate. So far, there have been a huge number of quizzes. Winners from all across the country download their certificates and take part in further competitions. In this article, we will tell you about the MyGov Quiz winner announcement. Keep reading for the details.
(ads2)
About Quiz

🔺As a part of Independence Day Celebrations, 2022, an online quiz competition on the subjects of "Desh Ke Utsav" is conducted by Ministry of Tourism in coordination with MyGov.

🔺In order to spread information about festivals and fairs of India among children, youth and masses.

🔺There will be three prizes i.e., First, Second, Third Prizes as under: - (To be availed within 3 months of the announcement of result)

(a) 1st Prize -3 nights -4 days Tour of Ladakh (Accommodation with meal + Sightseeing) for the winner Plus one.

(b) 2nd Prize 3 nights-4 days Tour of and
Bhubneshwar-Puri Konark
(Accommodation+ Sightseeing) for the winner Plus one

(c) 3rd Prize - 2 nights-3 days Tour of Orchha and Khajuraho (Accommodation+ Sightseeing) for the winner Plus one.
NO TICKETS to be provided.
(ads1)



Terms and Conditions
1.An individual is permitted to participate only once in the quiz.
2.Any individual who desires to participate in the quiz will be required to provide his/her name, father's/mother's name, date of birth, correspondence address, email address and mobile number.
3.Bonafide documents (proof of identity, age, address and bank details), will be required to be submitted by the winners after announcement of the result of the quiz. Non-furnishing of the above information/documents at appropriate stage will render the selection null and void.
4.The same mobile number and same email ID
cannot be used than once for participation in the quiz.
5.Discovery/detection/noticing of use of any unfair/spurious means/malpractices, including but not limited to impersonation, double participation etc. during the participation in the quiz, will result in the participation being declared null and void and hence, rejected. The organisers of the quiz competition or any agency acting on their behalf reserves the right. in this regard.
6.Employees, directly or indirectly connected with organising the quiz, are not eligible to participate in the quiz. This ineligibility also applies to their immediate family members.